Kako da instaliram WordPress?
WordPress je besplatni softverski paket koji koriste mnoge web stranice. Možete ga jednostavno instalirati putem Softaculous-a na cPanelu.
Steps
Step 1. Log in to cPanel.
Step 2. U odjeljku Softver click Softaculous Apps Installer .
Step 3. Ući ćete na novu stranicu. U lijevom izborniku kliknite traku za pretraživanje i unesite WordPress . Zatim kliknite na WordPress vezu.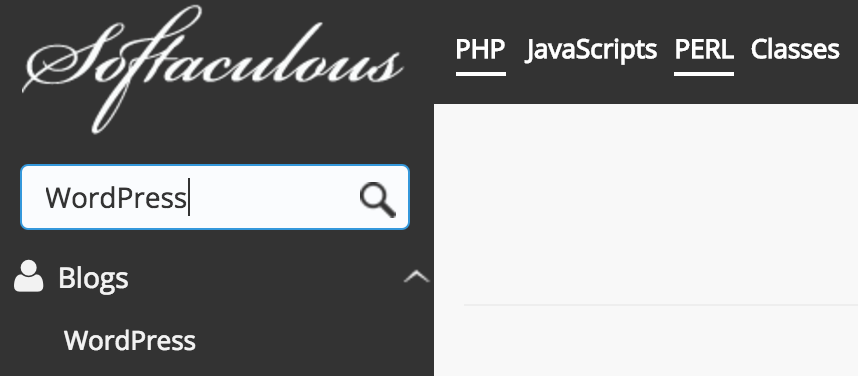 Step 4. Vidjet ćete kratko objašnjenje WordPressa i pregled svih aktivnih WordPress instalacija. Kliknite Install Now da biste instalirali WordPress.
Step 5. In Domena odaberite ime domene na koju treba instalirati WordPress.
Savjet: Ako želite instalirati WordPress u zasebnu mapu, unesite Folder u željeno ime. WordPressu će se tada pristupiti putem https: //chosendomain.extension/selected_folder

Korak 6. Pod Naziv web mjesta unesite naziv web mjesta i Opis web mjesta u opis.
Step 7. Unesite željeno korisničko ime i lozinku u Admin username and Admin password . Zatim unesite adresu e-pošte u željenu adresu e-pošte.
Korak 8. Odaberite opcije koje želite promijeniti. Ako ne želite koristiti standardnu ​​temu ili standardne dodatke, možete prijeći na korak 9. Uvijek možete kasnije instalirati dodatke i teme.
Also read :  Kako da instaliram WordPress dodatak?
Korak 9. Click Instaliraj da biste započeli instalaciju. Nakon završetka instalacije pronaći ćete novu stranicu s informacijama o novoj instalaciji.